Matias SecurePro Is A Wireless Keyboard With 128-bit AES Encryption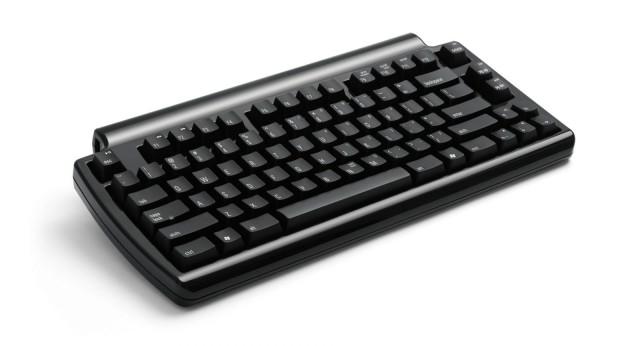 Ever since there is news about the NSA spying on people by listening to their calls and checking out their mails, many of us must have started worrying about their personal information and have been looking forward to secure these information. Well, one of the way to secure the information is sending it in encrypted form especially when you're typing a password or entering banking information and it seems we have a keyboard that sounds similar, the Matias SecurePro keyboard. The Matias SecurePro is a wireless keyboard that connects with your computer through an AES encrypted USB nano receiver. The Matias SecurePro comes with an 128-bit AES encryption, which is the strongest level of encryption available in keyboard.
According to Matias, the SecurePro encryption technique is such strong that even a supercomputer will take a billion-billion of years to crack such an encryption. The Matias SecurePro keyboard is equipped with laser etched keys which means if burned with laser the keys will not wear off, along with the audio and media controls. It also features a wireless Bluetooth connection and appears compact enough to travel wherever we want. The keyboard keys even features the ALPS-style switches that deliver a feel that's unmatched for comfort. The SecurePro comes with a bigger battery of 1,600mAh that can last enough for 6 months, on a single charge. The USB port of SecurePro has the ability to charge the keyboard, plugging the flash drive or even a mouse.
Though the keyboard is secure enough, it would be targeting quite a niche audience. The Matias SecurePro keyboard is priced at $170 and will be releasing in the month of March. So, those interested in purchasing this keyboard can head over to the official website to purchase it. Stay tuned for more updates.

He is a passionate and enthusiast blogger and likes to discuss news trending in Technology world

Latest posts by Aseem Girkar (see all)