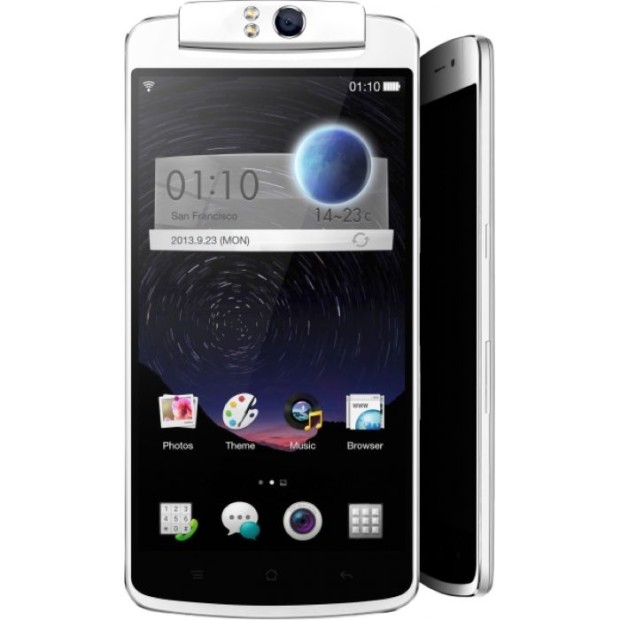 There are rumors that the popular Chinese manufacturer, Oppo is working on a new smaller version of Oppo N1, the Oppo N1 Mini. However, it seems that some specs of Oppo N1 Mini have recently surfaced on web.
According to reports, the Oppo N1 Mini will come with a 5-inch display, where the original Oppo N1 featured a 5.9-inch display. Though there is no specification mentioned about the screen resolution, the Oppo N1 Mini is expected to feature the same full HD resolution of 1920×1080 pixels.
The Oppo N1 Mini will come powered with an eight-core processor, which will be either Exynos 5422 or a MediaTek MT6592 processor. Not only that, the smaller version will be available with an on-board LTE support. However, we don't have more details about the handset, but we will surely post as we get any details related to Oppo N1 Mini. So, Stay tuned with us for more updates.
SOURCE: GFORGAMES

He is a passionate and enthusiast blogger and likes to discuss news trending in Technology world

Latest posts by Aseem Girkar (see all)