UniverCell SYNC – A Store With Whole New Techsperience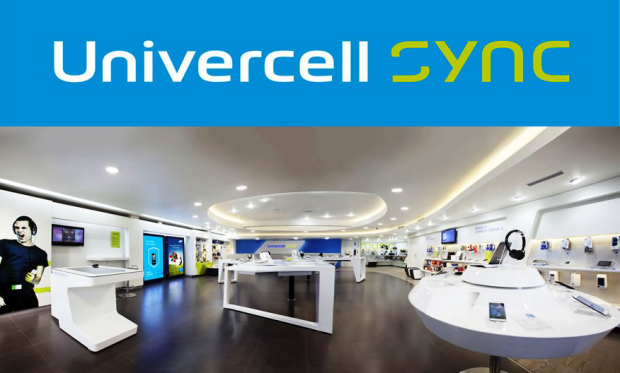 UniverCell has been the leading mobile retailer in India for many years and there are many reasons that made them lead and stay a step ahead. Not many of you know about the facts that UniverCell were the first mobile retailer to provide "Bill and Warranty" to the customers on every purchase and also the first one to provide "Touch and feel" concept. UniverCell allow purchase of mobile phones both online and offline via UniverCell official e-shop website and there one stop shop "UniverCell SYNC".
The UniverCell launched their first unique tech-sperience store,the UniverCell SYNC last year in Chennai. UniverCell SYNC has over 450 stores in Tamil Nadu, Andhra Pradesh, Karnataka and Kerala, and also in metro cities such as Mumbai and Pune. UniverCell SYNC is the best in its kind and ensures customers and tech geeks to return again and all because of there excellent support.
---
What makes UniverCell SYNC "unique"?
---
Touch Feel and Operate Mobilephones – UniverCell SYNC allows customers to not only touch and feel the mobile phones but also allow them to operate the mobile phones "What they desire", so that they can test the mobile phones before the purchase.
Mobile OS and Hardware Expertise Staff – UniverCell SYNC has mobile OS and hardware expertise staff that provide you best knowledge on different mobile phone's hardware as well as mobile OS whether its Android, Windowsphone or an iOS operating system or any other hardware specs.
Best After Sales Service – In case if there is some issue with the mobile phone purchased from the UniverCell SYNC, then the UniverCell SYNC assures the customer to get it solved in maximum one week time.
Customers Concern Is Their Concern – For any issues with the mobile phones and their accessories, the UniverCell SYNC takes care of everything. UniverCell SYNC takes the mobile phone and they themselves get it solved by the respected service center with in one week time. By the mean time, the UniverCell SYNC ensures that the customer has some alternate mobile phone with them and in case they don't, then the UniverCell SYNC provides an alternate standby phone to the respected customer. UniverCell SYNC not only take the concern of getting issue solved by the device, but also gets the device delivered to the customer.
Store Offers – UniverCell SYNC also provide offers on mobile phones and accessories at a discounted price.
Exchange Offers
| | |
| --- | --- |
| | |
---
What's My Experience At UniverCell SYNC?
---
When i went to UniverCell SYNC to purchase a mobile phone, i was surprised to see mobile phones of all the different brands in the store. The Univercell SYNC staff then engaged with me and ask for "What kind of mobile phone are you looking for?". When i defined my specs about the desired mobile phone, the staff then asked me for my budget. Based on my budget, then the staff of UniverCell SYNC started displaying all the mobile phones of the popular brands with the live experience of each handsets. How it works? What are its features? Comparison between different handsets of same budget and different budget rates. When i decided to purchase the handset, the UniverCell SYNC staff assured that they will take care of any technical issues of the handset if any issues comes in the handset. They also assured that you can contact any time for any issue with the handset purchased from their store and the store will assure you to solve the issue be solved within quick period of time.
---
Why I Should Recommend UniverCell SYNC?
---
UniverCell SYNC is a place where you will find
Newest mobile phones

Latest tech trends
Touch and interact with mobile phones
Live Experience with mobile phones
Best support staff
Best Privileged service
So, if you are willing to purchase mobile phone then try for at least once from UniverCell SYNC. Have you been to UniverCell SYNC? What's your experience? share in the comments below.

He is a passionate and enthusiast blogger and likes to discuss news trending in Technology world

Latest posts by Aseem Girkar (see all)