Snapdeal Brings A Movement To Do A Good Deed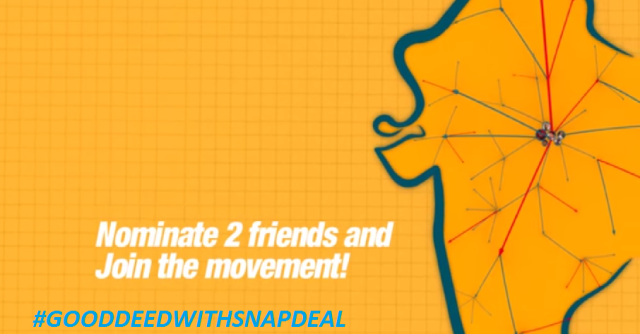 "One Good Deed can make a Big difference". Well, we have heard this truth quiet often from our peers ever since we were born and it seems that Snapdeal, the India's popular online shopping website has taken an initiative to come up with a movement to do a Good deed. Making a stranger laugh, helping a poor with some foods, helping a disabled, sharing some kind knowledge with people and many more deeds are certainly good enough to make you happy. Sometimes such Good deeds brings a new taste in one's life.
Check out the video below:
Like the recently popular #ALSIceBucketChallenge, the Snapdeal's movement for a good deed also comes with a new hashtag #GoodDeedWithSnapdeal. To join this movement, one has to do the following: Firstly, one has to do a real good deed, take the picture or a video and share on social networking sites such as Instagram, Facebook or Twitter with the hashtag #GoodDeedWithSnapdeal and then, nominate two of your friends to join the movement.
 Here are some of the popular pictures and tweets with #GoodDeedWithSnapdeal tag: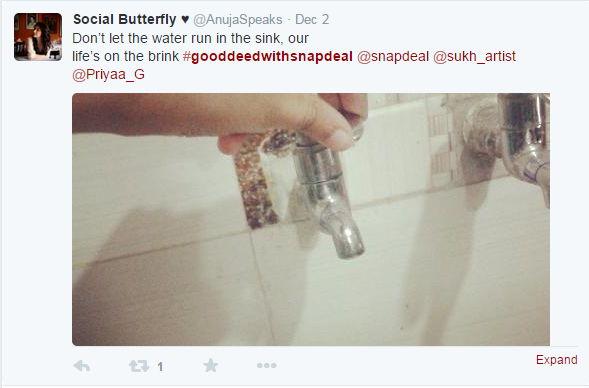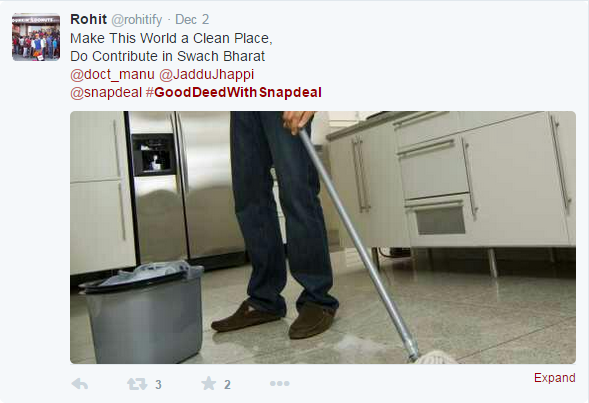 Hoping many of you come up with some good deeds and they will surely bring a big difference in your life.

He is a passionate and enthusiast blogger and likes to discuss news trending in Technology world

Latest posts by Aseem Girkar (see all)