Stuff You Can Expect From MWC 2015
Mobile Week Congress is the biggest platform for smartphone manufacturers to showcase their latest smartphones for the year. If we look at previous MWC events almost every manufacturer has launched their flagship device in this very show, offering to the masses the best tech out there. This year, Mobile World Congress 2015 (MWC 2015) will be taking place from 2nd to 5th March at Barcelona. With the event coming up fast I thought of putting together stuff that you can expect from the next generation of smartphones. 
Snapdragon 810
Snapdragon series of chipsets are considered to be the best in the business and more often than not we've seen flagships launching with the latest chips made by the San Diego, California based company. This year Qualcomm has a new chipset ready — the Snapdragon 810.
For those who still don't know about it, its a 64 Bit Octa Core Chipset with 4 Cortex A57 cores and 4 Cortex A53 cores. What that translates to is really fast processing! The chipset also supports new LPDDR4 RAM (most phones today use DDR3) which is much faster than the current standard. The chip is capable of 4K video recording as well as 4K video playback. It will effortlessly crunch pixels on 2K displays, that most flagships are almost guaranteed to ship with this year. Hence the Snapdragon 810 is the chip of choice for the next generation flagships from most manufacturers.
---
2K displays
1080p screens were the biggest change that happened to the smartphone industry. Having such high resolutions on mobile displays just a few years ago were unimaginable. To give you an idea, your Full HD TV and Full HD mobile phone have the same amount of pixels on the screen. Hence the dense mobile screen can produce better detail. You might think this is good enough but smartphone makers have plans to go for higher resolution.
The next resolution of choice is 2K (which is 2560 x 1440 pixels) which has 4 times the number of pixels of a 720p display. There are some phones from 2014 like the Lenovo Vibe Z2 Pro and the Google Nexus 6 that already have such displays. Other manufacturers will soon make the shift to these high resolution displays. So we can expect most of phones announced in the MWC to go 2K.
---
4GB RAM
More is always better right? When it comes to RAM this stands true. With applications utilizing more and more resources and an increase in multitasking, there has been a need for more RAM in devices. For 2014, 2GB was a common sight in the spec sheet of most flagship and even mid-range devices, with only a few opting for higher 3GB RAM. But for this year we can expect 4GB to be the new standard. With 64 bit support on Android and iOS we can see more phones in the future with more RAM as the 64 bit OS helps to make optimum use of the 4GB RAM, improving app speeds and multitasking.
---
Better Cameras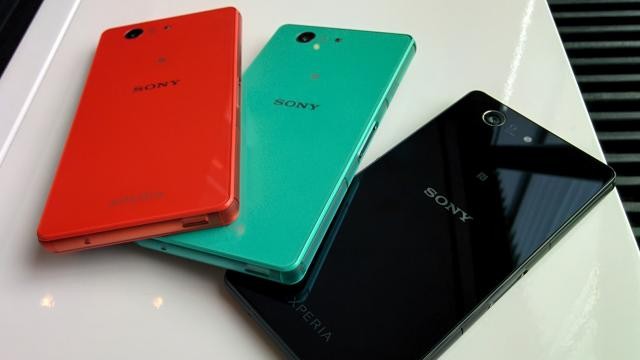 It's safe to say that you'll end up seeing more people clicking with their smartphones than point-and-shoot cameras. With innovations in these miniaturized camera sensors, we can expect phones with improved cameras at the MWC. Current rumours speculate that the Sony Xperia Z4 will sport a 21 megapixel IMX230 sensor. IMX230 is confirmed to have features like phase detection high speed auto focus and object tracking. The HTC One M9 is also expected to house a better camera sensor. Almost all flagships will have better sensors capable of recording 4K videos with HDR. 4K will soon be a common term from 2015 so expect to see a lot of this buzzword at the MWC.
---
Waterproof phones
Some might be rolling their eyes now thinking do we really need waterproof phones? Well not entirely necessary, but a good thing to have. It is also a solid trump card when you're going to fight with the iPhone, which doesn't seem to have any intentions of implementing this feature whatsoever. Last year we had a splash resistant Moto X or even the HTC One M8, while other flagships like the Xperia Z2, Xperia Z3, Samsung Galaxy S5 and the Xperia Z3 Compact were completely waterproof. Other than being practical, it also helps justify the high asking price of these premium handsets. So rest assured even more flagships this year will aim to get that IP certification.
---
More Wearables
Wearable Technology has been adopted by a lot of smartphone makers, with even some traditional watchmakers jumping in the segment. It was about this time last year when Google showed off Android Wear, and the first batch of products running the watch-specific OS hit the markets a few months later. There's a good chance many of those products are due for a refresh (like the LG G Watch or the Samsung Gear Live). You can even see some new entrants in this space, now that the Android Wear software has gone through some refinements, and is now fairly polished.

He is a passionate and enthusiast blogger and likes to discuss news trending in Technology world

Latest posts by Aseem Girkar (see all)