Specs & Review: Logitech Webcam Pro 9000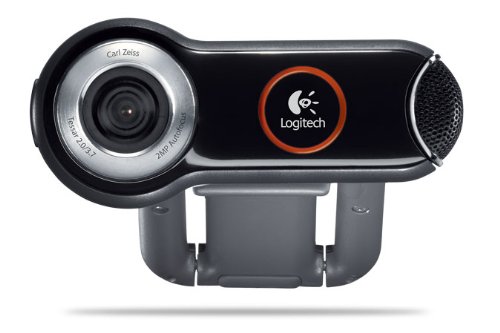 Searching for a Logitech webcam that will deliver superior performance for your laptop/desktop? then here's the one, the Logitech Webcam Pro 9000. The Logitech Webcam Pro 9000 is a premium webcam by Logitech that provides superior image quality with the Carl Zeiss lens and Logitech's RightLight technology. Both these technology allow the webcam to deliver superior performance even in low light conditions. The Logitech Webcam Pro 9000 features a 2 megapixel image sensor that is capable of capturing video of 1,600×1,200 resolution at frame rate of 30fps along with premium autofocus that keeps your images stay razor sharp, even in close-ups and a built-in microphone.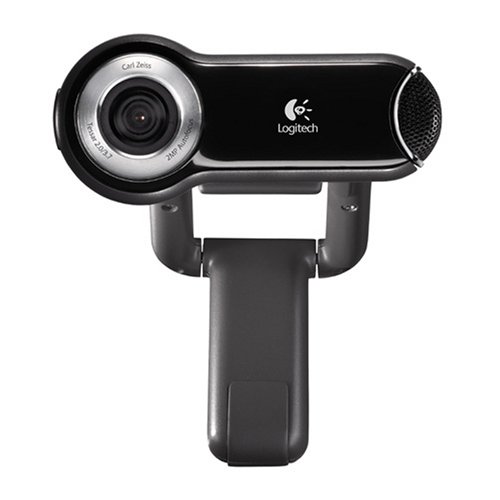 The Pro 9000 also comes with Logitech webcam software that is polished for easy use and includes Logitech Video Effects such as fun filters avatars video masks and face accessories which let you spice things up with neon splashes, fish-eye distortions and other features. Other features includes USB 2.0 connectivity with 1.82 m USB cable length, 2 years warranty and is available only in black color. However, the Logitech WebCam software isn't optimized to work with Mac OS and hence, Mac users are left without the audio and video technology and also teh video effects and filters that accompanies the webcam.
If you are worried about the installation of webcam, then it's quite easy. You just need to plug in the webcam and then install the Logitech Webcam software from a software CD. The Logitech webcam software wizard appears which lets user optimize the volume for audio input i.e. microphone and output i.e. speakers and also adjust sliders for brightness, contrast, color intensity and white balance. The Logitech Webcam Pro 9000 is bundled with an IM client that lets user video call anyone across the globe. The Pro 9000 works well with LCD/LED desktop as well as laptops and is available approx. Rs. 5,500 which seems to be quite expensive. So, are you planning to purchase any webcams in future and if you have enough money in your pocket, then you can opt for it.

He is a passionate and enthusiast blogger and likes to discuss news trending in Technology world

Latest posts by Aseem Girkar (see all)