Upcoming OnePlus Two Smartphone Leaked In China?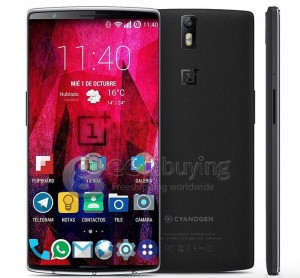 The China based manufacturing company, OnePlus had already confirmed that OnePlus One will now be available without an invite. It confirmed it's ending of the invitation system and pre-order period in April 2015, thus becoming globally available. In India the OnePlus One sells exclusively on Amazon. OnePlus One was reviewed as a 'Phone of Dreams' when debuted in April 2014. It started with a price of $299 for 16GB. Given that the OnePlus One launched a year back, it sure is time for the successor to be revealed.
The company kept mum about OnePlus Two, until an executive did a Reddit AMA.
OnePlus Two was confirmed by OnePlus through the AMA also revealing that it is planned to be released in the second or the third quarter of 2015. Just like the OnePlus One, it's successor will also initially be launched by an invite-only system.
The company explained that, they were committed to maintaining 'razor-thin' margins in order to give as much value as possible back to their users and continued that this drastically increases their risk. They think that the OnePlus Two will bring the challenges that comes with a brand new product and the invite system will help them manage that risk.
A Chinese phone seller listed the device for pre-order. A list of specs, pricing and even an alleged image of the OnePlus Two was recently offered by GeekBuying. It's still not sure from where the site is getting its information and for all we know, it may just be a listing made on speculation.
The image provided by the website looks a little like a rough render. Taking it at it's face value, the design of the phone looks fantastic. According to the leak by CooliCool the phone is expected to feature a 5.5 inch display. Just like the OnePlus One, it will be 1080p or maybe an upgraded QHD display. It's said that along with the SnapDragon 805 processor the phone will feature a 16 megapixel rear camera and a 5 megapixel front camera. Powered by a 3300mAh battery, 3GB of RAM and 64GB of storage. Allegedly runs with Android 4.4 and instead of CyanogenMod it's with Oppo's Color OS on top. This adds up to the rumor that Cyanogen won't be a part of OnePlus Two. Another website stated that the phone probably even has a whopping 6-inch display along with QHD resolution and 2.5D glass.
In the AMA the company said that they are planning to make a smaller device. GizmoChina claimed that even a compact model of OnePlus Two was being worked upon. Though, nobody is sure if the smaller device is one plus two or another device all together.
GeekBuying lists the device for pre-order at $538.19 adding up to the rumor that OnePlus Two could have a significant price jump. With lack of official specs and pricing and tons of rumors, it is safe to say that the OnePlus Two is arriving, but when remains unknown.
A management graduate, passionate about gadgets and automobiles. Likes to be up to date about the latest things in the tech industry. An avid Android user who Lives to Drive.